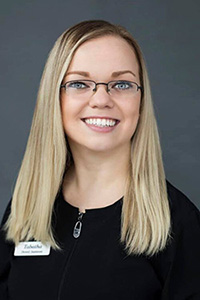 Tabatha
Dental Assistant
Our full time Licensed Dental Assistant, you will see Tabatha with Dr. Tucker if you need a filling, implant, et cetera. She is very kind and helps our patients feel less anxious. Tabatha graduated from Erie Community College in 2013. She started working at Dr. Tucker's office as an intern and then was hired after graduation.
She recently got married and also bought a house. In her spare time, she likes going to country concerts and hanging out with her friends, family, and her two dogs.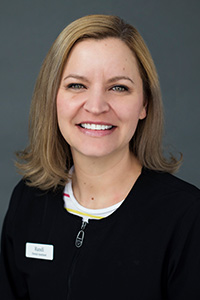 Randi
Dental Assistant
Randi assists Tabatha in supporting the patient treatments performed by Dr. Tucker. Randi recently joined the office's staff and has been a Dental Assistant for over 8 years. She enjoys 'all-things' outdoors with her husband; her 3 children and their newly adopted dog, Jack.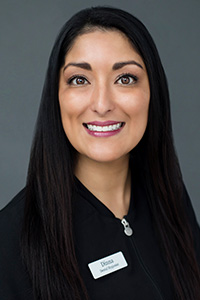 Dinna
Dental Hygienist
As the practice's Licensed Dental Hygienist, Dinna provides patients with comprehensive preventive oral services and treatments. Dinna is often a new patient's first treatment contact and she specializes in providing 'cleanings' that are through, while always being mindful of each patient's particular needs and concerns. Dinna graduated from the Erie Community College Dental program and has been with the practice for two years. Dinna enjoys reading and outdoor activities.